Connection about the converter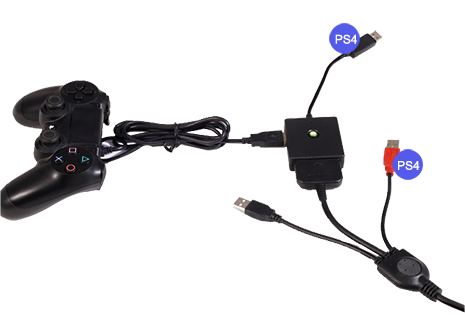 After you connect the controller according to the following steps, you can make DJMAX RESPECT mode work normally.
Connect the PlayStation 2 connector of the controller to the PlayStation 2 connector of converter
Connect PlayStation 4 gamepad to any USB connector in the both side of the convertor with a USB cable
Connect the USB of the converter to PlayStation 4 body
Connect the red USB connector of the controller to PlayStation 4 body
Start game

The blue pilot light of the converter should turn green, and keep shining after flashing about 30 seconds, then you can play game
Mode switch Press start+select+5, simultaneously about a second, PS2 IIDX mode and DJMAX RESPECT mode of the controller can be switched repeatedly
Key Mapping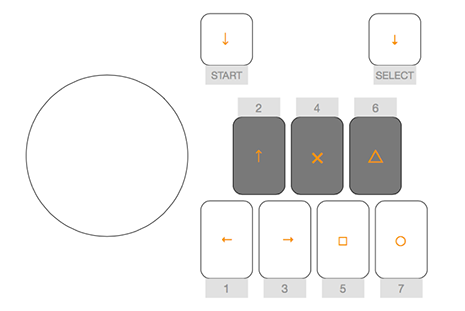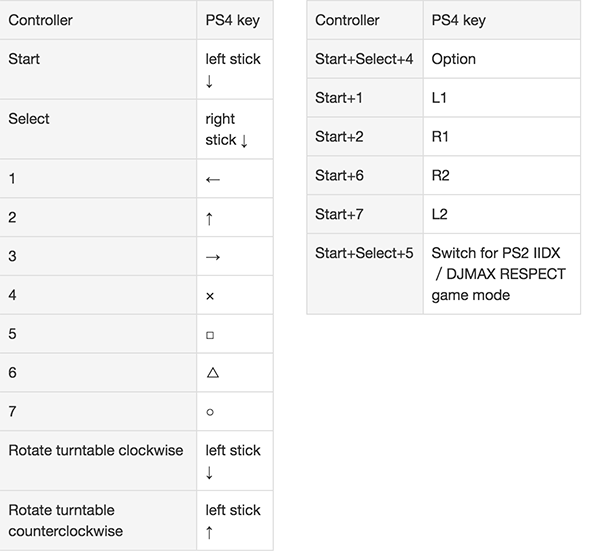 Payment method Available payment method
Credit card
PayPal
Western Union
HSBC
Sales tax
The price of the goods and shipping fee is including the consumption tax.
Refund
If the order is canceled by personal reasons, 10% of the total amount will be charged as handling fee.
When using PayDollar payment method, from the payment day, the refund can be performed within 5 days, but once it is beyond 5 days, the refund can't be performed.
Once the tracking number is generated, the refund can't be approved.